Vietnam Veterans Of America
Sno-King Chapter #423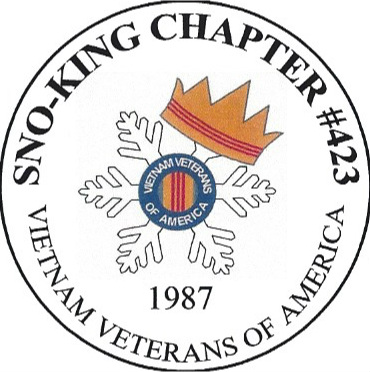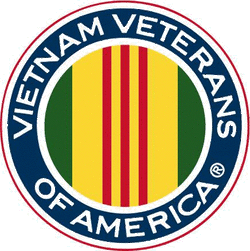 ​​​​​
​
​
Chapter Officers, Committee Chairs, and Delegates for the upcoming year (April '17 - Apr '18):President:
Greg Delos Santos
Vice President:
Wayne Hamodye
Secretary:
Robert Hitchings
Treasurer:
Greg Olson
Board of Directors:
Greg Olson - Chair
Wayne Hamodye
Robert Hitchings
Greg Delos Santos
Steve Pennington
State Council Delegates:
Steve Pennington
​Greg Olson
Membership Committee:
Christopher Young - Chair
Gregory Olson
Community Affairs:
Dan Daniels
Robert Hitchings
Website/Facebook:
Bob Correll
Contact Information:
Sno-King Chapter #423
P.O. Box 423
Edmonds, WA 98020
email:
webmaster@vva423.org
Visit the new updated WAVVA website now with a link to VVA Chapter #423
Washington State Council of the Vietnam Veterans of America
https://vva.org/chapter/vva-chapter-423-sno-king-chapter/
---
​​

This chapter was initially formed to provide Military Honors for all veterans since the active services didn't provide them. Over the years, the Honor/Color Guard has performed over a thousand military burials, memorials, and flag presentations. While this role has diminished over the past couple of years due to the active services being required by law to provide at least two members to fold and present the flag, they still support these men and women whenever asked, usually with a firing detail and/or bugler.


The Chapter has become very proactive in the communities of North King and South Snohomish Counties. They participate in parades, provide color guards for civic functions and veterans' reunions. They support five high school Jr. R.O.T.C. programs. They help selected families in need during the holidays by providing meals and other essentials along with presents for the children.


They are a very family oriented chapter. While the members are Vietnam-era Veterans, most of their spouses along with a number of WW II, Korean War, and Gulf War veterans as well as several Gold Star Mothers comprise their Associate membership.


Their main program is the annual Memorial Day service at the Floral Hills Cemetery in Lynnwood, WA where they dedicated a veterans' memorial in 1995. The Memorial was funded from both public and private donations.


Chapter #423 has also been the host for two programs honoring the Traveling Vietnam Memorial drawing some 68,000 and 92,000 visitors respectively and it co-hosted, with Seattle Chapter #102, the Wall at Acacia in 2009. The Chapter also attended and participated in three others within the state.